Day dreams lead us to interesting places…
As a child I dreamed that I would be a psychologist, teacher or police officer – maybe even the first female president (lofty goals for sure). I just knew I wanted to help people. I had little idea that this would translate into meditating through motherhood, while clearing the clutter of the past to create a clear present and future.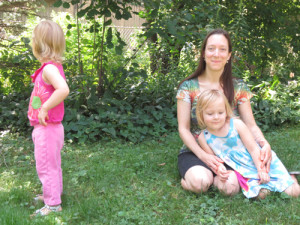 Along the way, life brings many interesting experiences to test what I believe to be true. I am continually challenged to ask and answer difficult questions, make consistent changes, and nurture new growth. We all have similar opportunities and responsibilities in life and that's why this site exists — as a space of support to clearly choose the presence we bring to life.
I invite you to rest and look around a bit while you're here. Choose a navigation tab and feel free to contact me if you have any questions. Mostly, thank you for connecting with me in the vastness of the world wide web. I'm glad you found your way here.
Take gentle care,
Amy